a great place for children to learn and create in an artistic way!

Art Lessons   Graphic Design   Original Artwork


All rights reserved - This page and all its contents are Copyright protected and may not be used in any way without proper permission.

 The Artistry

1437 Mt. Zion Rd. Union, Ky. 41091

brightartkids@gmail.com

Current Student Forms and Informational Handouts   




The Jewish Hospital-Mercy Health Blood Cancer Unit

This program will allow students to earn community service hours and donate to benefit the Jewish Hospital Blood & Bone Marrow Transplant Unit and their patients.  We look forward to helping out!

They are very grateful for the students who share their talents, thank you!

The Ky Junior Duck Stamp Art Contest is coming in March, so talk to your student about participating in this activity.  You can contact the studio or go to Junior duck Stamp page for more information.

The entries are due March 15, with prizes available for your student's duck artwork.

Time to get started!!  Students who are in grades 10 or 11 can participate in the GSA scholarship program.  They will have to apply online at http://www.kentuckygsa.org/ before December, submit a portfolio online in January and put together a portfolio for an interview in March.  There will be an interview process and those chosen will attend a 3 week art workshop this summer.  This prestigious program will open up scholarship opportunities for those chosen.  Contact me or the GSA at the above web link.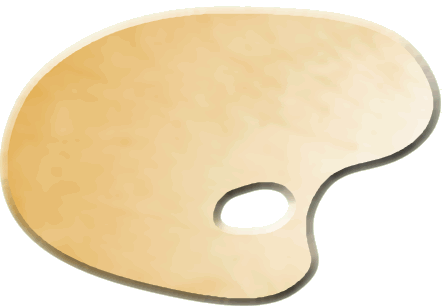 Ky Junior Duck Stamp Art Contest

The Ky. Govenor's School for the Arts



No. Ky. Children's Advocacy Center has partnered with the Artistry to donate our students talent to help children. The students have the opportunity to earn community service hours for participating in this worthy cause.  Contact the Artistry for more information.  The Northern Ky. Children's Advocacy is available at: https://www.nkycac.org/
Northern Ky. Children's Advocacy Center

Covid-19 Mandate Changes  

As June 11 approaches and the state of Kentucky will be lifting the mask mandate, The Artistry would like to follow guidelines to keep all of us safe. I have been fully vaccinated, and many of the students have either been vaccinated or have had the Covid-19 virus. I am aware that there are students (and me) who are ready to go maskless and there may be those that would be more comfortable to remain masked in art class. And those who have not been vaccinated and have not had Covid-19 may still need to wear a mask. So I am asking everyone to let me know what you feel most comfortable with. I have and will continue with my Covid-19 precautions, such as sanitizing, ventilation, and air purification with a virus killing air purifier. Please contact me or have your student let me know what you prefer to do. I have always had my students safety as a priority and will continue to do so. Thanks so much, Alison

- By returning to the studio, you agree to comply with the written instructions above and agree 

  that you are at the studio at your own risk, releasing The Artistry from any liability relating to COVID-19.

If you have any questions,  reply to email brightartkids@gmail.com, text or call me at 859-750-2655 or call the studio number (no texts to this line) at 859-384-4541 and let me know what your plans are for future art lessons for your student.

The Artistry Covid Policy


The Artistry Webpage Featured Artist

It's time to update the featured artist on the Artistry Web page! Your student needs to submit their info and new artwork for the Artistry Webpage.  I have the information form to fill out and submit your student's artwork.  Then we can put you on the web page and you can be famous!   

The holidays are on their way, and below is the schedule 

for the studio during this busy time.  

Schedule for art lessons over the holidays:


• Dec. 13, 14, 15 Christmas Parties

• Dec. 20 - Jan 1 Studio closed for Christmas break

• Jan. 3 Classes resume
The Artistry Christmas Parties

We will be having a small Christmas party for the students the last 15 minutes of the last week of lessons before Christmas. We will have an optional gift exchange. The gift exchange will have a limit of $5.00, and it is up to you and your child whether you want to participate. 

If you want to send snacks, snacks and drinks will be limited to wrapped snacks and bring your own drink this year due to Covid-19. Students will be advised to not eat in the studio, but to take the snacks home.